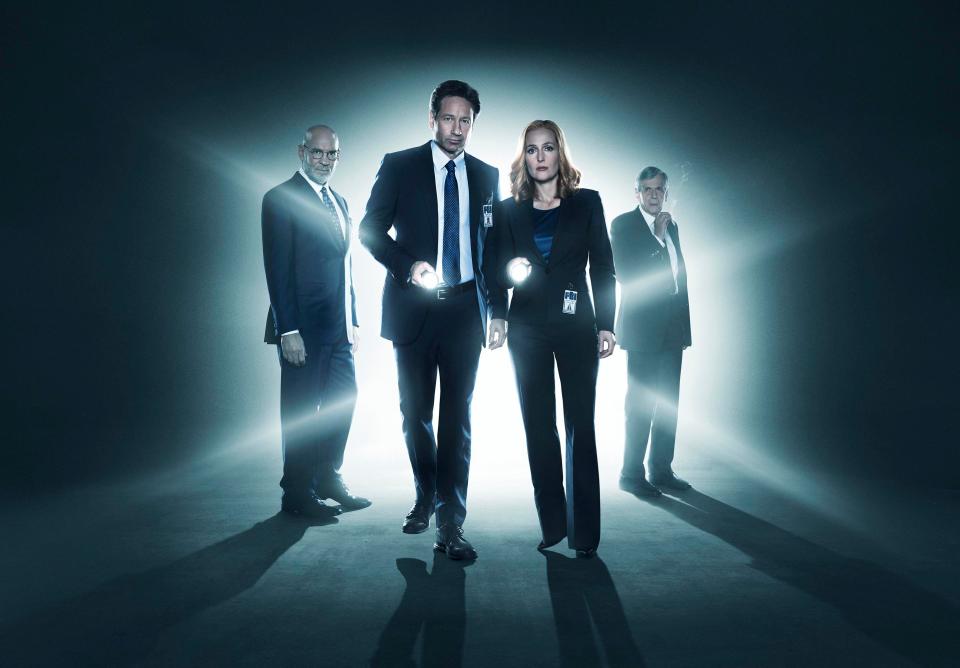 As far as television shows go, you don't get much more iconic than the X-Files. First airing in 1993, the show ran 9 massive seasons in it's first run, totaling 202 episodes and 2 full length films based around F.B.I. agents Fox Mulder and Dana Scully tackling all things bizarre and unexplained with a consistent narrative involving aliens and abductions. The show returned in 2016 for a short 6 episode season, which felt like more of an "event." The 10th season did not wrap up all loose ends and fans thought there was plenty of opportunity to bring the show back for more. Announced just a few weeks ago, Fox (the network) has confirmed an 11th season of the show is in the works and slated for release in late 2017 or early 2018.
This is very exciting for me, as the X-Files has been one of my favorite show since I was 10 years old, making sure to catch the Friday night airings of the show with my family. Being twenty-plus years later, I don't remember much about the show. I remember there were monsters, and psychics, and a guy that smoked a lot of cigarettes and of course an abundance of aliens. But I don't remember the story that well or the intricacies it contains. So starts the long haul of a rewatch. Which is no easy feat! We are talking 208, 40 minute episodes which is a grand total of 138 hours and 39 minutes. Luckily, there's more than 138 days until season 11 starts, so even at 1 per day… I should be able to make it!
So far, some episodes are creepier than I remember (especially those about weird religious cults), and some are just downright strange (Mulder and Scully age abnormally fast on a lost military boat, where Mulder… dies, kinda?). What I have been most surprised about is not remember how creepy and dark some episodes get. Although I'm not far, I have been enjoying the current watch through and I anticipate the upcoming season 11 will be no disappointment. As long as there are creepy monsters and alien abductions… we will all be happy.